Testimonials
Our Lovely Mina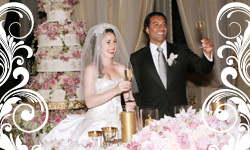 Dear Mina, Words can't describe the depth of our happiness on our wedding day. Mina is the dream wedding planner for every lucky couple who want to enjoy their best day of life and have an unheard-of ceremony and reception. What she did was beyond imagination. All the hard work and relentless effort she did was so outstanding that we were treated as guests with nothing to worry about. She is not only a wedding planner, but a true friend that cares so much about you and the whole ceremony more than yourself and we hope the friendship we made with Mina lasts forever, and we cannot wait to see Mina organize our next event. Love you soooo much, xoxoxoxoxo Leyla &…

Leyla Ghodsi
Amazing, Beautiful, and Stress Free!
Mina is amazing! Not only is she a fantastic wedding planner with an eye for beauty, she also becomes a friend who helps you every step of the way! She works with any budget and ends up creating a wedding that rivals any I have seen on TV or in magazines. She is super creative and can bring to life whatever you have imagined for your special day. She is also adept at handling difficult people (I had a few in my family) and will ensure that you, the bride, do not have to deal with anything that might cause you stress. She did such a fantastic job for my wedding that she also planned my brother's wedding a year later! I can't rave enough about her services. In fact, I am planning my second wedding in North Carolina and I immediately contacted Mina! You cannot go wrong using her to plan one of the most important days of your life! …

Arianne78
WEDDING BLISS!!!!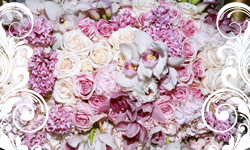 She is a DREAM WEAVER!!! She planned my engagement party as well as my wedding; she worked with my budget and went above and beyond. The moment she meets you she knows exactly what your looking for, she makes your vision a reality. She took the most important day in my life and made it stress free. She was always available for every need or concern. I recommend her for any occasion you will not be disappointed. she was blessed with this amazing talent, and not only is she just a wedding planner she makes you feel like family. I can't wait to use her for many occasions to come….

emmib625
Comfort, Clarity and CLASS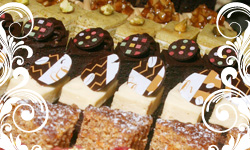 I cannot say enough about Mina. She is so brilliant at what she does that at times you feel so luck to have found her! She confident, idealistic and has an eye for design. Having her plan my wedding made my big day so wonderful and carefree. She took care of every detail. And because she is such a caring person, she spends time to get to know you, so that when it comes time to make decisions, you can already guess what you will want. I found Mina through a reference and now she has become my friend. I miss working with her on a daily basis planning my wedding, but am glad that I had the opportunity to get to know her. If you don't believe me, just look at any one her many wedding or ask any one who has ever worked with her. She is undoubtedly the best at what she does. It's a skill that takes year of passion, love, humbleness and dedication to develop. I would recommend Mina for ANYONE looking for a wedding planner. Trust me, with Mina; you'll never be wondering if you aren't getting the absolute best service.

mchand11
Amazing Mina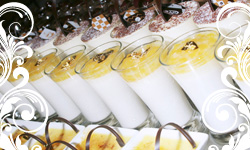 I recently used Mina to host my Birthday party for me. I wanted something fun, exciting and different for me and my close group of friends. Her "Semester in a Day" Cooking Class party was recommended to me by someone who had taken it, and they raved about it! Their raves were an understatement. We all had such a FANTASTIC time, and the things we learned were incredible. The food was just amazing but Mina was the best part! From the moment I met Mina, I instantly felt a connection. There is a sense about her that draws you in and makes you feel comfortable. She is warm and loving, and that was so important for me. She is such a professional and she knows how to throw a party. She has amazing taste and talent to make any occasion special. I highly recommend her and her services. And myself will most definitely be using her in the future.

nancylama
Love her!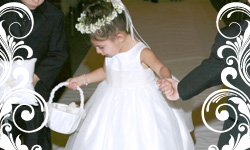 My dear friend recently got married and through planning her wedding, discovered her love for event planning. She decided to take a class from the amazingly fabulous Miss Mina!?! She informed every one of the wonderful helpful hints she was learning about, and offered Mina's special "event planning for dummies" to us, (that term was my choice). We had the most wonderful time, and learned all the tricks to cooking easy, quick, delicious, Middle Eastern cuisine. Mina was so hospitable, and eager to help us, we felt like we'd known her forever. She is the best!!!

emclare2000

Wedding: 11/6/2010
Amazing wonder woman!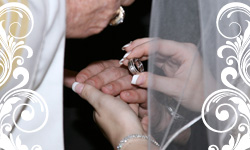 Mina is amazing. I took her wedding class and she knows everything about this business. She is amazing and very creative. She is there for you 100%. She is the best of the best. I also took her entertaining class where she taught me to cook the most amazing food, SO MUCH FOOD!!! My husband is very thankful to her as well. We love Mina!!!

Fashion835
Sweet 16 for my daughter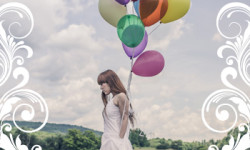 Mina Nemat, owner and operator of Moments by Mina, has been such a blessing during the planning of my daughter's Sweet 16. My daughter and I basically met with her and she knew exactly what we needed and most importantly understood what we wanted. She has been readily accessible via telephone and email and was always willing to listen. We had changed the dates of the photographer several times because my daughter's dress was not ready and she was so helpful in this as well. I would highly recommend her as she is patient, professional and goes above and beyond to make sure your event is the best it can be.

penamel